Wow, it's been a long time since I posted!  This happens every year; I go into a sort of social media hibernation in November, due to an unfortunate confluence of events beyond my control.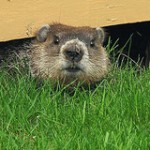 First we have our two-week circus book fair in the Library which, when combined with the publicity beforehand and the tying up of loose ends afterward takes us straight into the Thanksgiving holidays (a whole week off in my district!), and when we return we're thrown into the Christmas season with its inevitable family obligations, and in January it's time to get back into the routine of work and catch up on what didn't get done during December, and it's not until the ALA Youth Media Awards are announced at the end of January that I lift my head dazedly and exclaim, "Yikes, where did the time go?!?"
The last few months have been a whirlwind of professional activity, including collaborating with teachers, presenting at conferences, and re-examining my role as the teacher-librarian at my school.  I'll be sharing documents, resources, and reflections on all of these things over the next couple of weeks, including some advocacy materials that might be helpful to other media specialists, but for  now here's a sampler of items I've been creating and/or using and sharing with my teachers:
Time Life Photo Archive – great database of historical photos for social studies and history classes
I.N.K. (Interesting Nonfiction for Kids) Blog – the published nonfiction authors who write this blog are giving us an interesting behind-the-scenes look at how Common Core is affecting the publishing world
ActivCarolinas Conference Flipcharts – for those who use Promethean boards and ActivInspire software, here are the flipcharts the presenters used.  (The flipcharts from my sessions can also be found on my ActivCarolinas page.)
It's nice to be back!
Image: '
Marmotte — Groundhog
'
Found on
flickrcc.net