This new Delicious interface is kind of freaking me out.  And not in a good way.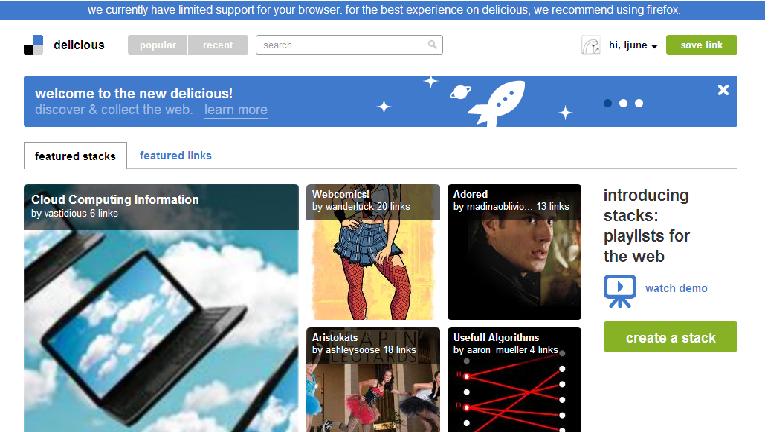 Below you can see what my bookmark page looks like now.  (Only they're not bookmarks anymore; they're links.)
Do you use Delicious?  What do you think?  'Cause it's freaking me out. 
Especially that drawing.