Counting down to Christmas with a new holiday book each day!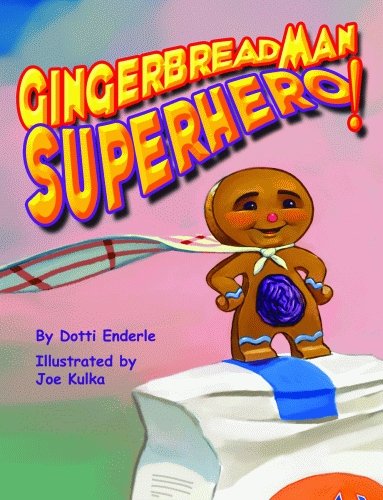 Gingerbread Man Superhero!
by Dotti Enderle, illustrated by Joe Kulka
If you include a gingerbread unit in your December lesson plans — or even if you don't — you'll want to share this book with your students!  It's a comic book, a folk tale, and a superhero story all in one….and it even has the "gross factor" boys love in the form of a prune stuck right in the middle of our hero's belly!  What gives Gingerbead Man the courage to stand up to the evil Macaroon?  "Flour Power" of course!
If you enjoying hamming it up, this book makes a great read-aloud that will have kids shouting and cheering right up through the last page.
Activity Guide from Pelican Publishers
Enjoy the book trailer: