This week's WWW (Weekly Wednesday Website) is SepiaTown, a website which is integrated with Google Maps to allow you to view historical photographs in their geographical context, and then compare them to what the area looks like now. 
For example, you can click on the thumbnail of a specific location in San Francisco immediately following the great earthquake and fire in 1906, and then use the accompanying Google map to see what the same location looks like now.  Just click on the "then/now" button (see it circled in the screenshot above) in the top right corner above the Google Map.  The screenshot below shows you the comparison.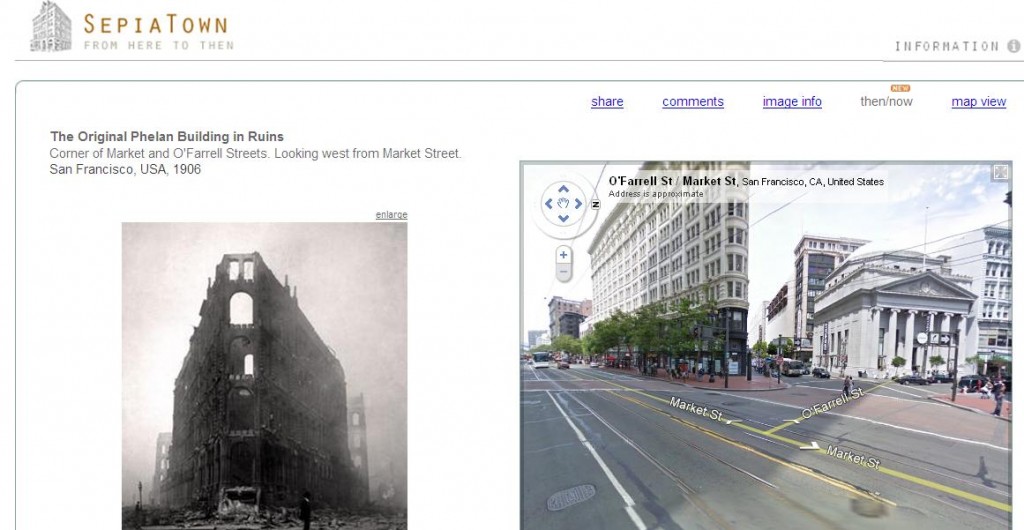 Users are encouraged to upload their own photos to expand the database, which might make an interesting history or geography project for your classroom!